Buttercup Lane Childminders are already registered with the following childcare voucher companies and we are using weekly and monthly payment methods. We can apply to all the other voucher companies but the accounts can take a little time to setup and some of the providers charge an adminstration fee.
Childcare voucher schemes normally work through salary sacrifice, which means parents can opt to receive childcare vouchers instead of part of their salary. Occasionally, employers choose to give childcare vouchers to their staff in addition to their usual pay. In both cases, the vouchers are free of tax and national insurance for parents and employers.
We have linked to the following voucher providers in our Links section.
computershare voucher Services: Are an employee benefit available to all eligible working parents non-taxable and exempt from National Insurance Contact : 0845 002 1111  Email: parent@computershare.co.uk
care-4 : Offer a fully managed electronic childcare voucher scheme providing savings and added value benefits to parents, as well as offering a high quality service to employers, carers and parents. Contact : 0844 800 1444 Email : info@care-4.co.uk
kiddivouchers : Childcare vouchers are a Government scheme aimed at helping working parents. Families save up to £2,391 a year by using childcare vouchers, while employers save up to £373 a year per scheme member. Contact : 0800 612 4395  Email:  info@kiddivouchers.com
EdenRed Childcare Vouchers
A Childcare Voucher scheme provides savings for employers and employees, making it the most popular, cost effective way for employers to engage working parents. Contact :0800 247 1233
Fedeliti : Our aim is to provide an effective, efficient quality customer orientated service which is tailored to meet your company's needs. We will work with you to provide your employees with reduced childcare costs at the same time as allowing your company to make considerable National Insurance cost savings. Contact : 0800 288 8727  Email: enquiries@fideliti.co.uk
Sodexo : Childcare vouchers are the most popular tax-efficient benefit. Sodexo offers you proactive support and advice, user-friendly systems and outstanding scheme growth. Contact  0207 404 0010  Email : customercare.motivation.uk@sodexo.com
PMM & Childcare Plus – Please contact the Sodexo Numbers.
Sodexo – also own PMM Vouchers and ChildCare Plus  – These two systems are merging and adopting the Sodexo Portal System NOV/DEC 2016, as with any new routine this might take a little time to work smoothly , as we are new to PMM and Childcare Plus we are expecting delays with payments and processes.
Childcare Choices – Brings all the government childcare offers together for the first time, providing a simple way of seeing which schemes are available , with easy next steps to where you can find more. Please speak to Karl for further details.  (SEPT 2017 )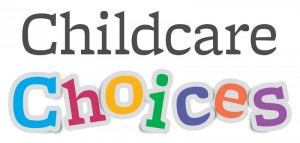 Page Last Updated 25/09/2017 KST