Posts Tagged 'childminders east ardsley'
This week we have been on two training courses. These were very interesting and we have learnt a great deal to support our child care.
The Characteristics of Effective Learning
Autism & Aspergers Awareness
Baby Isla is starting today and we can't wait – we have been planning another fun packed day. We are so excited and we know Isla is looking forward to coming to see us again so we are sure to have a great time.
Another ray of sunshine at Buttercup Lane Childminders .
We welcome Jack to our extended family at Buttercup Lane Childminders in East Ardsley.
Just for Jack here we have a little picture.

We had a suprise for the last hour or so today for the children .. Buttercup Lane's very own Mr Tumble 'East Ardsley Style' of course.
Not quite sure who had the most fun the children, the parents or Mr Tumble himself but it rounded off the day nicely.
The fun has not stopped there and since loading the photograph onto the Pacey Website we have been inundated with appearance requests.
"They were very flexible and more than willing to help where they could, We have found them to be very approachable, down to earth, friendly people. We feel very comfortable with them, We couldn't recommend them more."
To read the full review please follow this link
24th to the 30th June is Child Safety week, Here at Buttercup Lane we have the ideas booklet and we will be making this week a complete fun filled weeek we have lots of activities planned already and we will be having a totally amazing time.
We will be having a SUPER HERO DAY were we all need to be dressed as your favourite action heros – so getting planning now.
For more details check out Child Safety Week

JUst been to Manston Park with Tamzin and Aaron, it was very cold but we all wrapped up really well, The kids had lots of fun on the swings and roundabouts and they really enjoyed themselves to say it started snowing again. See the usual for all the pictures.
Even with the building world that is going on at the minute this is still a fantastic day out for everyone. Raine had a lovely day looking for all the butterflies and MeerKats. Follow the link to see the Leeds City Council Attraction – Its well worth the visit and the entrance fee. Today was very busy though as its school holidays.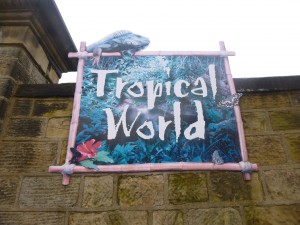 We now have spaces for all ages at Buttercup Lane Childminders as Karl is now full time. Please call for further details 01924 691685 or 07770877899. Flexible hours of work and school drop offs and collections.
Another kind wonderful Letter uploaded today on the Testimonial Section of the Web Site.
Everyones Kind words mean so much
Thank You
Buttercup Lane Childminders