Archive for the 'General Notices' Category
Jan 2018 Update   … Happy New Year.
Well what an end to a year …… 2017 towards the end was a thrill a minute.
We had Leavers, New Starters, finished our Cash for Kids 500 faces campaign in 5th position with £802.09 & helped 25 553 children as part of #missionchristmas.
Our December brought the usual Christmas activities and festivities especially as the Schools finished early this year.
Peoples circumstances change all the time and we had some real tear jerking moments through the year when saying Goodbye to some of our little "Buttercups", its never easy and to be honest, it the worst part of been in childcare. We are sure you have heard us say on many occasions "Once a Buttercup Always a Buttercup" and this is so true.   When you finish one chapter of a book you start the next and with the close of the gate, it opens again and our extended family grows even larger, with just as much thrills and excitement. We have some wonderful things plans for 2018 and hopefully we can bring our Buttercups past and present all together in a couple of large events.
We finished the year in 5th place overall in the Radio Aires 500 faces , after running in 2nd and 3rd (and 1st for a while ) for most of the year we slipped to the still very respectable 5th position with a grand total of £802.09, this was raised with all the help from our wonderful parents and friends ( Special Mentions at the Bottom )
Mission Christmas 2017 turned out to be one of the most upsetting ever, we had some heart felt real life stories this Christmas that are really upsetting but peoples generosity at a time of hurting was simply overwhelming and that is the spirit of what Mission Christmas is all about. With the help AGAIN of Parents, Neighbours, Friends, Family, Fellow childminders, East Ardsleyians, Friends of Thorpe, STAX PLC, Abraham Moons & Sons,  Adelios of Morley, Neighbours of the Meadowside Estate, Tingley and surrounding areas we collected and donated around 3500 presents, we cant even start to put an estimate of the overall value.
We have registered again for #500faces and we are #2, lets hope we have another successful year.
30 Hours Free Childcare has proved to be a little troublesome especially as LCC had some technical difficulties with their system, hopefully as of LATE JAN all their problems should be sorted out and we will see how NEXT TERM (Summer 2018 ) runs, Get your Codes into us quickly please. If you believe that you qualify for FEEE Funding and/or currently are not Registered for CHOICES, speak to us about it, we can help you.
We hope everyone has a Wonderful 2018 and we all stay in good health.
Love to all Karl and Lia xx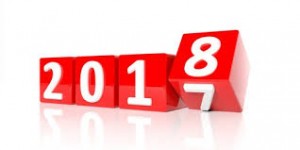 !! Urgent News – Bridge Closure !!
Just in time for return to school.
As some of you may be aware but this is for our wonderful customers that don't live in the village and travel to us here at  Buttercup Lane Childminders :  the Bridge just before our estate  is closing for essential improvement works. It will only be accessible to pedestrians and cyclists, so if you travel by car/bus/van  you will have to either come down Common Lane ( the road near Country Baskets ) or via Thorpe Lane and across the motorway.  There are also some restrictions on these routes whilst the maintenance is been carried out.
The work is due to start 8th August and scheduled to be completed 22nd December 2016, just in time for Christmas  – fingers crossed that the work will run as schedule.
The work itself has to be accessed via the waste land just off Meadowside Road ( the main road into the estate ) so there will also be major disruption here too.
Obviously we have no control over any of this and we are expecting the worst. We have been informed that some of the work has to be carried out when the trains are not running or in other words throughout the night. We just know that this means very loud machinery throughout the night, we experience this about once a year for about a week  or two during the summer and it really takes its toll because if you can sleep is very restless so we are not looking forward to sleepless nights for months on end.
School Collections – We will continue to work as we are doing presently but please be mindful that there will be more travel time between the two schools we serve and our home especially as the whole of the estate will be forced down Moor Knoll Lane and around the back roads.  It may prove to continue to walk from East Ardsley Primary School even when the weather is less favourable.
Your Journeys – Please add more time for yourselves getting to and from us – its sure to be chaos.
If you need directions just ask. xx
Our new wedsite is currently under development and will be online soon. Its taken a while (6 months or so ) but so far we think its coming along nicely and its looking pretty fantastic !! More website news later ………………….
What a night the presentation evening was – it was superb.
We were nominated for TWO AWARDS and what about these categories "Best Place in Leeds for Children and Young People Award" and "Looking after Children and Young People Award" . We are SO PROUD and chuffed to bits that people nominated US for these categories. Words are simply not enough of how humbled we feel that Buttercup Lane Childminders are thought of in such high praise.
The whole performance was managed from start to finish by the children of Leeds that are part of CFL. It was amazing. Everything was thought of, The venue, the Red Carpet, The lighting, the Sound, the Acts that appeared – it was all controlled and delivered with such professionalism it was simply an evening of pride and passion for delivering everything that Child Friendly Leeds is all about.
Come on Get involved ! We Buttercup Lane Childminders have fully pledged our support and joined "we are child friendly leeds"
We already know that Leeds is the best city in the UK – but we want to make Leeds "the best child friendly city in the UK".
Leeds…A child friendly city where all children are valued, supported, enjoy growing up and look forward to a brighter future!
Our City is putting young people first.
Leeds City Council have listened to thousands of young voices to find our what is important to the younng people of Leeds and they have
come up with a TOP 12 wish list they feel will make Leeds a child friendly city.
To find out more about The 12 Wishes and child friendly leeds follow the links.
Did you know that the United Nations have a Convention on the Rights of the Child – As childminders in the community understanding and applying these rights are paramount to supporting each child in our care. Every single Right listed in the convention is supported by child friendly leeds but as childminders there are a number that stand out
Right 3. All who work with children should work towards what is best for the child.
Right 12. Children have a right to an opinion in adult decisions which affect them, their opinion should be taken seriously.
Right 23. Children with a disability should get special care and support so they can lead full and indepentent lives.
Right 28. Children have the right to an education.
Right 31. Children have the right to play.
We wonder how many people know Right 42. The government should make the convention known to all adults, children and young people.
If you want to find out how we adopt all the practices into our home and setting here at Buttercup Lane Childminders speak to either Karl or Lia.
If you want to find out more detail about child friendly leeds follow the link above or call 0113 395 0247

Did you know that we are now offering Blackgates School drop offs and collections 5 days a week. Our current list of schools are Rodillian Academy, East Ardsley Primary, Westerton Primary and now Blackgates Primary. Although we dont currently attend Thorpe Primary or Hilltop we are also able to provide you with this service should you require it – just call for further details ( We can also provide safe childcare and delivery to Lofthouse Primary – Call for more details ( FROM 8AM ONLY Spaces available )
September update & Summer Holidays
Wow – That was the month that was – as they say .
We have had an amazing 6 weeks and we have been and seen lots of new and exciting things as well as some old favourites. All pictures are loaded onto your private viewing areas for you to check over. During the 6 weeks we have been to ( in no particular order ) Formby Beach, Liverpool, Scarborough, Mr Copleys Farm, Temple Newsam, Yorkshire Wildlife Park, Whitley Bay, Stockeld Park Summer Adventure Land, Roundhay Park, Yorkshire Sculpture Park, Brimham Rocks, Knaresborough, Huddersfield, Switherns Farm, Pugneys, Wetherby, Manchester, Yorkshire Railway Museum, The Angel of the North, Newcastle & Middlesborough, Pontefract Park, Rothwell Park, Castleford, MIddlestown, Halifax as well as taking in 3 Leeds Breeze festivals These are just some of the places we have been to you should see the list of activites that we have done these include Walking, Climbing, Swimming, Diving, Dancing, Crabbing, Fishing, Juggling, Biking, Digging, Painting to name but a few. All in all we have had a terrific time over the last month or so.
Buttercup Babies – New Starters
Well we have been very busy and we have some new starters here at Buttercup Lane Childminders, welcome Morgan and Summer alongside Jake, Alex, Logan. We have also seen some big leaps forward with some of our older children, Some are starting nursery – some are starting junior school and some have taken the giant leap and started High School …. Where does the time go. We wish all the very best of luck to all our Buttercup Babies no matter how big or small.
At Buttercup Lane Childminders – we have another 3 new children. What a week it has been. We cannot wait until we are firing on all cylinders – we have so many fun and exciting things planned , so we welcome Aiden, Jake and Abi to our extended family.
Buttercup Lane Childminders are commited to delivering exception child care to each and every child with in our care. We focus on each childs interests and we introduce new activities for all, keeping learning fresh and most importantly fun. We construct the "scaffolding" and we let the children use their own ideas to build their knowledge and experience everything that they need as individuals to further their development.
This week we have been on two training courses. These were very interesting and we have learnt a great deal to support our child care.
The Characteristics of Effective Learning
Autism & Aspergers Awareness
Baby Isla is starting today and we can't wait – we have been planning another fun packed day. We are so excited and we know Isla is looking forward to coming to see us again so we are sure to have a great time.
Another ray of sunshine at Buttercup Lane Childminders .