Archive for the 'Communication Language & Literacy' Category
Jan 2018 Update   … Happy New Year.
Well what an end to a year …… 2017 towards the end was a thrill a minute.
We had Leavers, New Starters, finished our Cash for Kids 500 faces campaign in 5th position with £802.09 & helped 25 553 children as part of #missionchristmas.
Our December brought the usual Christmas activities and festivities especially as the Schools finished early this year.
Peoples circumstances change all the time and we had some real tear jerking moments through the year when saying Goodbye to some of our little "Buttercups", its never easy and to be honest, it the worst part of been in childcare. We are sure you have heard us say on many occasions "Once a Buttercup Always a Buttercup" and this is so true.   When you finish one chapter of a book you start the next and with the close of the gate, it opens again and our extended family grows even larger, with just as much thrills and excitement. We have some wonderful things plans for 2018 and hopefully we can bring our Buttercups past and present all together in a couple of large events.
We finished the year in 5th place overall in the Radio Aires 500 faces , after running in 2nd and 3rd (and 1st for a while ) for most of the year we slipped to the still very respectable 5th position with a grand total of £802.09, this was raised with all the help from our wonderful parents and friends ( Special Mentions at the Bottom )
Mission Christmas 2017 turned out to be one of the most upsetting ever, we had some heart felt real life stories this Christmas that are really upsetting but peoples generosity at a time of hurting was simply overwhelming and that is the spirit of what Mission Christmas is all about. With the help AGAIN of Parents, Neighbours, Friends, Family, Fellow childminders, East Ardsleyians, Friends of Thorpe, STAX PLC, Abraham Moons & Sons,  Adelios of Morley, Neighbours of the Meadowside Estate, Tingley and surrounding areas we collected and donated around 3500 presents, we cant even start to put an estimate of the overall value.
We have registered again for #500faces and we are #2, lets hope we have another successful year.
30 Hours Free Childcare has proved to be a little troublesome especially as LCC had some technical difficulties with their system, hopefully as of LATE JAN all their problems should be sorted out and we will see how NEXT TERM (Summer 2018 ) runs, Get your Codes into us quickly please. If you believe that you qualify for FEEE Funding and/or currently are not Registered for CHOICES, speak to us about it, we can help you.
We hope everyone has a Wonderful 2018 and we all stay in good health.
Love to all Karl and Lia xx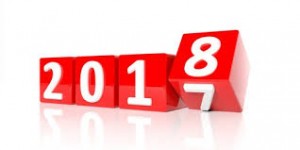 Please can all parents make sure all children have Suncream with them please.
The sun has got its hat on – Hip Hip Hip Horray, the sun has got his hat on and the Kids are coming out to play .
Suncream, Hats, baggy T shirts with long sleeves for protection please !
This week is going to be a hot one ( getting cooler towards the weekend )
Oh yes and Friday is SuperHero Day – dust your capes off and fly ….Collecting donations all week for Cash For Kids !!
Come on Get involved ! We Buttercup Lane Childminders have fully pledged our support and joined "we are child friendly leeds"
We already know that Leeds is the best city in the UK – but we want to make Leeds "the best child friendly city in the UK".
Leeds…A child friendly city where all children are valued, supported, enjoy growing up and look forward to a brighter future!
Our City is putting young people first.
Leeds City Council have listened to thousands of young voices to find our what is important to the younng people of Leeds and they have
come up with a TOP 12 wish list they feel will make Leeds a child friendly city.
To find out more about The 12 Wishes and child friendly leeds follow the links.
Did you know that the United Nations have a Convention on the Rights of the Child – As childminders in the community understanding and applying these rights are paramount to supporting each child in our care. Every single Right listed in the convention is supported by child friendly leeds but as childminders there are a number that stand out
Right 3. All who work with children should work towards what is best for the child.
Right 12. Children have a right to an opinion in adult decisions which affect them, their opinion should be taken seriously.
Right 23. Children with a disability should get special care and support so they can lead full and indepentent lives.
Right 28. Children have the right to an education.
Right 31. Children have the right to play.
We wonder how many people know Right 42. The government should make the convention known to all adults, children and young people.
If you want to find out how we adopt all the practices into our home and setting here at Buttercup Lane Childminders speak to either Karl or Lia.
If you want to find out more detail about child friendly leeds follow the link above or call 0113 395 0247

At Buttercup Lane Childminders – we have another 3 new children. What a week it has been. We cannot wait until we are firing on all cylinders – we have so many fun and exciting things planned , so we welcome Aiden, Jake and Abi to our extended family.
Buttercup Lane Childminders are commited to delivering exception child care to each and every child with in our care. We focus on each childs interests and we introduce new activities for all, keeping learning fresh and most importantly fun. We construct the "scaffolding" and we let the children use their own ideas to build their knowledge and experience everything that they need as individuals to further their development.
This week we have been on two training courses. These were very interesting and we have learnt a great deal to support our child care.
The Characteristics of Effective Learning
Autism & Aspergers Awareness
24th to the 30th June is Child Safety week, Here at Buttercup Lane we have the ideas booklet and we will be making this week a complete fun filled weeek we have lots of activities planned already and we will be having a totally amazing time.
We will be having a SUPER HERO DAY were we all need to be dressed as your favourite action heros – so getting planning now.
For more details check out Child Safety Week

Don't forget that your clocks go forward tonight for British summer times- today we have had rain sleet snow and sunshine but we are now in BST it's totally crazy but it true . . . Clocks go forward On my way! Hour
"When ever I picked him up he always had a huge smile on his face and I could tell he'd had a wonderful time."
Read all of this Wonderful Childminders review
We now have spaces for all ages at Buttercup Lane Childminders as Karl is now full time. Please call for further details 01924 691685 or 07770877899. Flexible hours of work and school drop offs and collections.
Another kind wonderful Letter uploaded today on the Testimonial Section of the Web Site.
Everyones Kind words mean so much
Thank You
Buttercup Lane Childminders