Archive for the 'Activities & Education' Category
Jan 2018 Update   … Happy New Year.
Well what an end to a year …… 2017 towards the end was a thrill a minute.
We had Leavers, New Starters, finished our Cash for Kids 500 faces campaign in 5th position with £802.09 & helped 25 553 children as part of #missionchristmas.
Our December brought the usual Christmas activities and festivities especially as the Schools finished early this year.
Peoples circumstances change all the time and we had some real tear jerking moments through the year when saying Goodbye to some of our little "Buttercups", its never easy and to be honest, it the worst part of been in childcare. We are sure you have heard us say on many occasions "Once a Buttercup Always a Buttercup" and this is so true.   When you finish one chapter of a book you start the next and with the close of the gate, it opens again and our extended family grows even larger, with just as much thrills and excitement. We have some wonderful things plans for 2018 and hopefully we can bring our Buttercups past and present all together in a couple of large events.
We finished the year in 5th place overall in the Radio Aires 500 faces , after running in 2nd and 3rd (and 1st for a while ) for most of the year we slipped to the still very respectable 5th position with a grand total of £802.09, this was raised with all the help from our wonderful parents and friends ( Special Mentions at the Bottom )
Mission Christmas 2017 turned out to be one of the most upsetting ever, we had some heart felt real life stories this Christmas that are really upsetting but peoples generosity at a time of hurting was simply overwhelming and that is the spirit of what Mission Christmas is all about. With the help AGAIN of Parents, Neighbours, Friends, Family, Fellow childminders, East Ardsleyians, Friends of Thorpe, STAX PLC, Abraham Moons & Sons,  Adelios of Morley, Neighbours of the Meadowside Estate, Tingley and surrounding areas we collected and donated around 3500 presents, we cant even start to put an estimate of the overall value.
We have registered again for #500faces and we are #2, lets hope we have another successful year.
30 Hours Free Childcare has proved to be a little troublesome especially as LCC had some technical difficulties with their system, hopefully as of LATE JAN all their problems should be sorted out and we will see how NEXT TERM (Summer 2018 ) runs, Get your Codes into us quickly please. If you believe that you qualify for FEEE Funding and/or currently are not Registered for CHOICES, speak to us about it, we can help you.
We hope everyone has a Wonderful 2018 and we all stay in good health.
Love to all Karl and Lia xx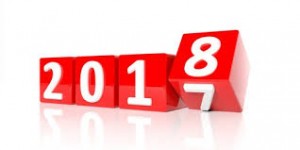 Fall Land Bridge is NOW CLOSED until Christmas – Please will all parents use the alternative route to get to us, if you get stuck please give us a call on the numbers that you have.  Please note that we will probably we walking TO SCHOOL each day, please be prepared. Thanks all xxx
Well ………. Schools Out for Summer
We made it and the Summer holiday period is here, we have an action packed Summer planned so please if you want or need any childcare or extra days please just call. 9th July was Kirkstall Festival and we had a blast running a stall to raise funds for our wonderful Radio Aires – Cash for Kids Charity. ( Do you know that we have recently been made Ambassadors  – check us out ) We had prizes, books, bottles, doughnuts and cakes & buscuits on our stall but the star prize that one lucky winner could walk away with was a Helicopter Flight. We raised some much needed money for Cash for Kids but as the Star Prize Ticket was not pulled out so we ran a blind auction, lots of bids came in and one person from Tingley was the lucky winner with a winning bid of £50. We cant publish the name yet as they are on holiday and its a present for a family member.
Check out the Breeze Festivals in the Summer Holidays  where our fellow Ambassadors from Leeds City Councils – Child friendly Leeds will be present at all events. Please note that the East Ardsley Breeze has been MOVED to Blackgates this year – so hopefully it will be larger and attract more people.
We have planned our fun and exciting trips out this year and based the locations on the interests of our Buttercup family, they will not be dissappointed. Flights, Chocolate, Films, Sand, Sea & Mountains, Farmers, Tunnels, Animals and Wildlife & lots and lots of water –  are all included so lets see where our Fun Bus takes us away, but dont forget that our great British weather is really unpredictable so its Wellies and Sun Tan Cream all the way.
Its very exciting here at the moment with New Starters as well as children moving up through the years at school, some moving to reception and nursery, but as always to go with the great there is always some bad news….. One of our Buttercups is leaving due to moving homes. Its a very sad time when we have to say "goodbye" but we know that there will always be places in our home & our hearts for all our Buttercups no matter how old you are ……  and everyone is welcome to come and visit anytime.
Its mega busy with Holidays –  Birthday Parties & Proms, young and old are in their best gear and looking beautiful to party the afternoons, evening and sometimes if we are lucky the night times too. Our very own Lia celebrated her big 40 in June …. Think she is taking the celebrations to the extreme as we have at least things to do in the next 6 months to keep an eye out for her updates.
Stay Safe this summer and think ahead – its only 6 or so weeks until school starts …………. oh yes and its only  21 weeks until CHRISTMAS !
Love to all xx
Please can all parents make sure all children have Suncream with them please.
The sun has got its hat on – Hip Hip Hip Horray, the sun has got his hat on and the Kids are coming out to play .
Suncream, Hats, baggy T shirts with long sleeves for protection please !
This week is going to be a hot one ( getting cooler towards the weekend )
Oh yes and Friday is SuperHero Day – dust your capes off and fly ….Collecting donations all week for Cash For Kids !!
What a result – One of our older Buttercup Babes was in the Yorkshire Evening Post on Monday 31st March. She was part of Sharp Lane Primary School that are demanding Pop Stars like Miley, Lady Gaga and the rest of the raunchy stars to clean up their act.
The youngsters want the stars to ditch the current trend to create provocative videos and become inspirational role models.
The school have handed out leaflets to parents to encourage them to be careful about what the children watch on television.
They have even written a song called "That's what makes a Role Model" to the tune of One Direction's "What makes you beautiful".
The children themselves agreed that the videos that these stars create make them feel uncomfortable and they are wanting things to change. "Just because you are showing your body doesn't mean you are popular and successful. If your talented then that should be enough and this is what they should be aspiring to"
Another class at Sharp Lane Primary in Middleton are raising money for Macmillan. The schools two campaigns are part of the nationwide Go-Givers project.
Well Done to all the School at Sharp Lane and our older Buttercup Babe for making a stand and to try and change how the media promote pop artists.
The school children are passionate about the projects and helped them feel empowered to make a difference when they get together whilst they are making very good use of the educational material that they are studying.
What a fantastic approach for the school to have – listening to the pupils and making lessons interesting something that will keep all the children interested in learning.
Leeds a child friendly city – a place where children are valued, supported, enjoy growing up, and look forward to a bright future –  for children, young people and families in Leeds – just tweet   @child_Leeds or use #child_Leeds.
Our 11 year daughter Kaia  has become a Beat Bullying Jubilee Mentor.
Kaia took two days out of the normal school to study for this accreditation.
BeatBullying is all about young people helping and supporting each other online.
If you're being bullied, or are feeling a bit low, or are maybe troubled by something and you're not sure what to do or who to talk to, then BeatBullying is where you can go for help.  It doesn't matter how big or small you think the problem is, or whether you're being targeted online or offline, our mentors are here to listen and support you.
The best thing about it is that mentors are young people too.  Many young people have told us that they would prefer to speak to another young person about bullying. That's why mentors are young people like you. They have been trained and are volunteering their time online to help you.
It's still important to talk to your parents or teachers about bullying. If you don't feel ready to do this, a mentor can help.
See the link on the right for more details.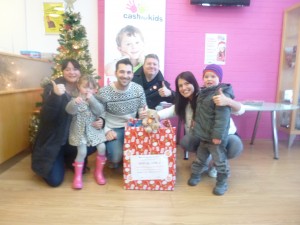 We have been to donate all the presents this morning. We met Rich and Naomi from the Radio Aire breakfast show. We took with us all the beautiful presents that we and our wonderful customers have donated to their Mission Christmas Cash for Kids Appeal.
A massive Thank you to all our Parents that contributed and your presents will make a childrens Christmas all that more special.
This year just like every year thousands of children in poverty will wake up to a Christmas without presents.
Over the last few years that Radio Aire have been running Radio Aire Cash for Kids, we here at Buttercup Lane Childminders have purchased extra Christmas presents and denoted them to the appeal. This year we have asked all our parents to buy just one extra present. A gift that we'll take to Radio Aire who will give them to disadvantaged children to make their Christmas morning that little bit brighter.
Radio Aire's Mission Christmas is looking for new and unwrapped gifts suitable for children and young people aged 0 to 18 years.
They are also excepting cash donations at various locations and shopping centres throughout Leeds. If you cant help – please do so and hopefully make someone's Christmas that little bit extra special.
Buttercup Lane Childminders have also arranged for our extra special quest to help deliver our extra large box of presents to the Radio Aire studio's and its our intention to try and get him mentioned on the radio. At some point in the next 2 weeks (work permitting) @LeedsTed will be making another appearance at East Ardsley Childminders and he will help us make Leeds a more Child Friendly place this Christmas. Its a sad thought to think that some children will be waking up this christmas and not have the luxury of opening one single present. Radio Aire's Mission Christmas & Buttercup Lane Childminders contribution from our customers will help bring smiles to a number of children.
Happy belated birthday to Jack.
Everyone here at Buttercup Lane childminders wished Jack a very happy birthday and his birthday cake was just scrummy yummy chocolate cake.
We are so sorry your birthday wishes are late we had a few technical issues.
Its great that its your birthday
its great you shared it too
its great that we're your Childminders
and we can celebrate with you
A wish for lots of birthday fun.
To last until the day is done.
Hoping that all your wishes comes true,
and your birthday cake is as sweet as you two !
Hurry it's a special day.
Giddy up and play all day.
Eating ice cream and chocolate cake.
It's your birthday's, let's celebrate!
Happy Birthday Aaron and Tamzin from all your friends at Buttercup Lane Childminders xxx