We recently were contacted from Pacey who asked us for permission to use our pictures and feature a little artical of one of our activities. Remember the snow …. then remember our moto " Come Rain or Shine …. We'll have a Great Time "    A little snow did not stop us. So we painted it…. Why not, the children loved it, totally new experience and Pacey thought so too.
The artical appears in the "Childcare Professional Magazine – Spring 2018″
You may seem to remember that we appeared in the magazine a couple of years ago too so this is the 2nd time that we have appeared in it !!!
This magazine has a circulation of between 90,000 and 100,000 4 times a year and its target audiance is ALL CHILDCARE PROFESSIONALS who are members of PACEY.
To see who PACEY are click here   – Pacey Stands for    Professional Association for Childcare and Early Years and we have been members since our registration.
SUPER Proud we are – we love what we do and its absolutley AMAZING that such a highly established organisation such as Pacey recognises the work, time, effort, commitment, passion that we have and want to share it with all of their members.
We are totally overwhelmed. xx
Jan 2018 Update   … Happy New Year.
Well what an end to a year …… 2017 towards the end was a thrill a minute.
We had Leavers, New Starters, finished our Cash for Kids 500 faces campaign in 5th position with £802.09 & helped 25 553 children as part of #missionchristmas.
Our December brought the usual Christmas activities and festivities especially as the Schools finished early this year.
Peoples circumstances change all the time and we had some real tear jerking moments through the year when saying Goodbye to some of our little "Buttercups", its never easy and to be honest, it the worst part of been in childcare. We are sure you have heard us say on many occasions "Once a Buttercup Always a Buttercup" and this is so true.   When you finish one chapter of a book you start the next and with the close of the gate, it opens again and our extended family grows even larger, with just as much thrills and excitement. We have some wonderful things plans for 2018 and hopefully we can bring our Buttercups past and present all together in a couple of large events.
We finished the year in 5th place overall in the Radio Aires 500 faces , after running in 2nd and 3rd (and 1st for a while ) for most of the year we slipped to the still very respectable 5th position with a grand total of £802.09, this was raised with all the help from our wonderful parents and friends ( Special Mentions at the Bottom )
Mission Christmas 2017 turned out to be one of the most upsetting ever, we had some heart felt real life stories this Christmas that are really upsetting but peoples generosity at a time of hurting was simply overwhelming and that is the spirit of what Mission Christmas is all about. With the help AGAIN of Parents, Neighbours, Friends, Family, Fellow childminders, East Ardsleyians, Friends of Thorpe, STAX PLC, Abraham Moons & Sons,  Adelios of Morley, Neighbours of the Meadowside Estate, Tingley and surrounding areas we collected and donated around 3500 presents, we cant even start to put an estimate of the overall value.
We have registered again for #500faces and we are #2, lets hope we have another successful year.
30 Hours Free Childcare has proved to be a little troublesome especially as LCC had some technical difficulties with their system, hopefully as of LATE JAN all their problems should be sorted out and we will see how NEXT TERM (Summer 2018 ) runs, Get your Codes into us quickly please. If you believe that you qualify for FEEE Funding and/or currently are not Registered for CHOICES, speak to us about it, we can help you.
We hope everyone has a Wonderful 2018 and we all stay in good health.
Love to all Karl and Lia xx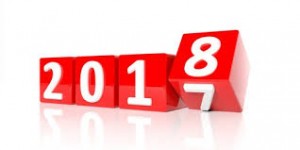 We are at it again folks ….. Radio Aire are requesting 500 faces of Leeds and West Yorkshire to help create a litle competition between the 500 people and organisations to help raise funds for Cash for Kids. This campaign lasts the whole year and will include all our usual yearly events like – Super Hero Day, Cake Making Day and not forgetting Mission Christmas.
We are asking everyone – to follow the link and donate a POUND – More if you can !…. Please click on GIFT AID but dont be anonymous- your helping children of Leeds and West Yorkshire – the children need you.
We have some amazing friends, family, parents, children, colleagues, local companies, local villagers, that we count on for our many campaigns throughout the year for Cash for Kids and this is no exception.
Please when your out save that couple of pounds that you were going to spend on that cup of Skinny Latté or Hot Chocolate with all the marshmelloes on top, drive here to Buttercup Lane Childminders, donate your couple of quid to us for Cash for Kids and we will make you that drink and you can have a piece of cake to go with it, or if you cant wait until then please use the link below to go to our funding page and donate there, dont worry its totally safe, please make sure you leave your name and leave a little message.
https://www.cashforkidsgive.co.uk/campaign/500-faces-aire/fundraisers/karl-stead/
Thank you   and dont forget to use     #Aire500Faces
xx
After months and months of endless diversions and car weaving in and out, reckless people going through red lights, setting off 10 minutes early for every journey – ( just like everyone else ) fuel bills increasing, other hazzardous driving at LONG LAST Its Open…… FALL LANE BRIDGE opened today and we were one of the first few to drive over it. Everyone local is over joyed with the results as it looks really impressive and most importantly SAFE.  We as one of the first few residents on the Meadowside Estate have waited 10 years for this …… Bloor homes promised us that it would be reworked within 3 months of us moving in ( but thats a different conversation.
Even though the bridge is open and it will save on time and money please remain careful as some drivers will forget and STILL DRIVE THROUGH RED LIGHTS, the signs in Thorpe and down Fall Lane saying "Road Closed at Bridge" are still in place and we think they will be removed at some point during the next few weeks.
Wow , what an exciting way to end the Year, 2016 was a RUSH .. from start to finish. December saw lots of our normal Christmas related festivities and activities, Lotherton was brilliant this year as was Our Winter visit to Sundown it was ever so magical and ALL the children including us had our special bookings with the big man himself. Santa Clause was amazing although there are TWO very disappointed gentlemen as we asked if both Graham and Karl were getting bikes this Christmas , Graham a new Triathalon Speed Racer and Karl a motorbike to which his answer was a pretty resounding NO, more or less said that we had to try harder for nexr year…. BAH HUMBUG !!!
Mission Christmas 2016 Cash for Kids Charity was another huge success and together with our wonderful Customers, Neighbours, Friends, Family, Fellow childminders, East Ardsleyians, STAX PLC, Abraham Moons & Sons, Morrisons at Junction 41,  Adelios of Morley, Neighbours of the Meadowside Estate we collected and donated around £2100 worth of presents and £173 in cash, This is another fantastic year and we are really proud to be part of Cash for Kids as we hold this charity and the worth while cause very close to our hearts, We look after children for a living and thinking that there are children in this world yet alone Leeds and Wakefield that do not get the chance to open ONE SINGLE CHRISTMAS PRESENT in 2016 is HEART BRAKING. Have a look at the Radio Aire Cash for Kids pages for more details and check out the heart wrenching videos too.  Together we helped create a magical special christmas for 23,396  children, this is something that we can ALL be proud about.
We have lots of things planned for 2017 and we will make sure that we acheive our goals and targets, everyone learns through experience and every day will be an education that is Fun Fun Fun !
Fall Lane Bridge is Still out of action and the projected completion date is the 28th January, although there are muted rumours already that Seymour will miss this target too, so please please please be careful as the roads just seem so dangerous even more so this year, especially when its very cold as water seems to gather near the traffic lights making it very slippery (icey) when you not expecting it,
We wish everyone a very Prosperous New Year – lets make 2017 a happy one, We have families moving into new homes, more babies on the way, New jobs for some, old jobs for others, we also have nursery children moving up to year one and some of the older children will be moving up to high schools for its certainly going to be exciting 2017 for most, lets all stay safe and enjoy the year ahead.
Its time to start thinking ahead for the school holidays especially the Summer one, we have all ready had some bookings so plan your break and get your bookings in early.
Our Number plate has been transferred onto the new FUNBUS…… we are awaiting the signage for the windows.
Its been a very busy couple of months since the Summer Holiday. Today we have just completed a Training Course on "Developing Effective Training and Interaction"  A fresh approach to existing practices "Sustained Shared Thinking" .
Out with the old and in with the new, Our beloved funbus ( 1st Generation )  has very sadly become Beyond Ecomonic Repair and we have replaced it with a shiny new one ( 2nd Generation ) at this moment in time it has not got any signs on it but we will get it done , we are also awaiting documentation from DVLA for the private registration plate  swap as we know that everyone looks at the number plate for us.
Fall Lane bridge is still out of action but they are moving swiftly and it all appears to be on time. Strong word of caution though and that is that people are running the RED LIGHTS at the junction at the top and ignoring the fact that the pedestrian crossing is still in use.  The maintanance team have bridge cameras now so hopefully the quilty will soon be getting warning letters.
Its now the time of year were we focus our efforts on Radio Aires – Cash for Kids – Mission Christmas 2016 Campaign, please watch social media for updates as we are once again East Ardsleys local drop off point, Anyone wanting to donate can ring us as well and we will collect your donations from you to help support local unpriviledged children in Leeds and surrounding areas.  Any further charity information can be found at Radio Aire's website, you can see our Ambassadors page by clicking here.
December Update and photos on Mission Christmas will be posted just before christmas,   – its its too early to wish you all a Merry Christmas !
Fall Land Bridge is NOW CLOSED until Christmas – Please will all parents use the alternative route to get to us, if you get stuck please give us a call on the numbers that you have.  Please note that we will probably we walking TO SCHOOL each day, please be prepared. Thanks all xxx
!! Urgent News – Bridge Closure !!
Just in time for return to school.
As some of you may be aware but this is for our wonderful customers that don't live in the village and travel to us here at  Buttercup Lane Childminders :  the Bridge just before our estate  is closing for essential improvement works. It will only be accessible to pedestrians and cyclists, so if you travel by car/bus/van  you will have to either come down Common Lane ( the road near Country Baskets ) or via Thorpe Lane and across the motorway.  There are also some restrictions on these routes whilst the maintenance is been carried out.
The work is due to start 8th August and scheduled to be completed 22nd December 2016, just in time for Christmas  – fingers crossed that the work will run as schedule.
The work itself has to be accessed via the waste land just off Meadowside Road ( the main road into the estate ) so there will also be major disruption here too.
Obviously we have no control over any of this and we are expecting the worst. We have been informed that some of the work has to be carried out when the trains are not running or in other words throughout the night. We just know that this means very loud machinery throughout the night, we experience this about once a year for about a week  or two during the summer and it really takes its toll because if you can sleep is very restless so we are not looking forward to sleepless nights for months on end.
School Collections – We will continue to work as we are doing presently but please be mindful that there will be more travel time between the two schools we serve and our home especially as the whole of the estate will be forced down Moor Knoll Lane and around the back roads.  It may prove to continue to walk from East Ardsley Primary School even when the weather is less favourable.
Your Journeys – Please add more time for yourselves getting to and from us – its sure to be chaos.
If you need directions just ask. xx
Well ………. Schools Out for Summer
We made it and the Summer holiday period is here, we have an action packed Summer planned so please if you want or need any childcare or extra days please just call. 9th July was Kirkstall Festival and we had a blast running a stall to raise funds for our wonderful Radio Aires – Cash for Kids Charity. ( Do you know that we have recently been made Ambassadors  – check us out ) We had prizes, books, bottles, doughnuts and cakes & buscuits on our stall but the star prize that one lucky winner could walk away with was a Helicopter Flight. We raised some much needed money for Cash for Kids but as the Star Prize Ticket was not pulled out so we ran a blind auction, lots of bids came in and one person from Tingley was the lucky winner with a winning bid of £50. We cant publish the name yet as they are on holiday and its a present for a family member.
Check out the Breeze Festivals in the Summer Holidays  where our fellow Ambassadors from Leeds City Councils – Child friendly Leeds will be present at all events. Please note that the East Ardsley Breeze has been MOVED to Blackgates this year – so hopefully it will be larger and attract more people.
We have planned our fun and exciting trips out this year and based the locations on the interests of our Buttercup family, they will not be dissappointed. Flights, Chocolate, Films, Sand, Sea & Mountains, Farmers, Tunnels, Animals and Wildlife & lots and lots of water –  are all included so lets see where our Fun Bus takes us away, but dont forget that our great British weather is really unpredictable so its Wellies and Sun Tan Cream all the way.
Its very exciting here at the moment with New Starters as well as children moving up through the years at school, some moving to reception and nursery, but as always to go with the great there is always some bad news….. One of our Buttercups is leaving due to moving homes. Its a very sad time when we have to say "goodbye" but we know that there will always be places in our home & our hearts for all our Buttercups no matter how old you are ……  and everyone is welcome to come and visit anytime.
Its mega busy with Holidays –  Birthday Parties & Proms, young and old are in their best gear and looking beautiful to party the afternoons, evening and sometimes if we are lucky the night times too. Our very own Lia celebrated her big 40 in June …. Think she is taking the celebrations to the extreme as we have at least things to do in the next 6 months to keep an eye out for her updates.
Stay Safe this summer and think ahead – its only 6 or so weeks until school starts …………. oh yes and its only  21 weeks until CHRISTMAS !
Love to all xx
Please can all parents make sure all children have Suncream with them please.
The sun has got its hat on – Hip Hip Hip Horray, the sun has got his hat on and the Kids are coming out to play .
Suncream, Hats, baggy T shirts with long sleeves for protection please !
This week is going to be a hot one ( getting cooler towards the weekend )
Oh yes and Friday is SuperHero Day – dust your capes off and fly ….Collecting donations all week for Cash For Kids !!